Keep Ellen Cooking!
Support New Pages!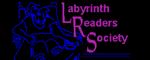 ELLEN'S KITCHEN
Carne Asada Tacos

Evie
06/19/10
I am having a party with about 65 people attending. We are serving chicken enchiladas and carne asada tacos along with rice, beans and salad. We get our meat (marinated flank steak) from a local market, grill it then chop it up for our taco bar. How many pounds of beef should I buy to be sure that we have enough for everyone? I am assuming 2 soft tacos per person. Should I assume 3?
ellen
06/19/10
No, with the sides, if you are already allowing two enchiladas per person, allowing 2 tacos per person as well means everyone will get their first choice and you will not run out.

You can make 4 fat tacos from 1 pound of raw meat grilled and chopped; 5 if you do your asada with onions and peppers as is common around here.