Keep Ellen Cooking!
Support New Pages!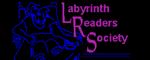 ELLEN'S KITCHEN
Baby shower for 65 women

Mary
06/10/10
I am planning a baby shower for my daughter it's my first grandchild she wants an outdoor party in her mother-in-laws yard. We are having 65 women. We are very confused over amounts of food we need. We are planning to on serve sausage with pepper and onions, kolbas and sauerkraut. These two items will be made by us. We will make one large try of each the kolbas and sauage,but we need toorder penna with vodka sauce ,eggplant rolltini, and chicken franese.Don't know how many trays we need to order. Of course we will also have potatoe salad, and a garden salad, as well as bread. The party starts at 2:00 we are planning the buffet to be served between 3:00-3:30 so we will have chips, nuts, cheese and crackers as well as a veg platter to pick on and of course a desset table. Please help
ellen
06/11/10
Because it is mid-afternoon, they will eat less, probably quite a bit less, than at lunch or dinner. With the sausage, kielbasa and potato salad I would probably skip the penne completely, and get 30 standard servings each of the chicken and eggplant. Then cut everything small and use relatively small serving spoons.