Keep Ellen Cooking!
Support New Pages!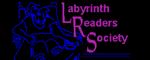 ELLEN'S KITCHEN
Gallons of Soup for 50

Heidi
06/09/10
I am planning a luncheon for a church women's group. We plan to have 50 attend. We would like to sever soup and rolls. How many gallons of Soup would I need? I plan to have two rolls each (or equivalent amount of bread). I also plan to use the smaller Styrofoam bowls. There will also be a dessert - to be determined.

Thank-you!!
Heidi

ellen
06/09/10
3 1/2 gallons if no one will get seconds.
Heidi
06/09/10
Thank-you!!