Keep Ellen Cooking!
Support New Pages!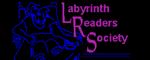 ELLEN'S KITCHEN
Keeping food warm in roaster

Debbie
06/05/10
I have a roaster that I cooked meatballs in. I want to keep them warm overnight without them getting burnt. What temperature should I keep it at? The lowest is 150 degrees then a line going down to Off.
ellen
06/07/10
NOT safe; they need to be refrigerated once made. Also, they will probably cook apart.Reheat the next day; Preheat roaster to 300-325; preheat sauce on the stove top if it is separate from the meatballs. Put the sauce in, layer the meatbals in, cover. Stir occasionally. They will take 1 1/2 to 2 1/2 hours to reach 180, then turn down to 180. Always hold ground meat items and other high risk foods at about 180.