Keep Ellen Cooking!
Support New Pages!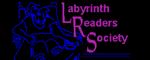 ELLEN'S KITCHEN
Appetizers for dinner for 100

Laura
06/02/10
The number of guests doubled and now I'm having a bit of trouble figuring out how much to make for 100 people. I'm actually cooking for 77 people, 16 of which are children. I'm making appetizers and will have a cheese platter with fruits and veggies as well as dessert.

Menu:
-Olives, cornichons
-Strawberries in Balsamic
-Various Cheeses
-Carrots

-Roasted Small Potatoes
-Roasted Patty Pan Squashes
-Smoked Salmon with Chevre on Small Slices of Bread
-Crostini with Fava Beans
-Small Gyro Wraps
-Roasted Beef Tenderloin sliced and rolled
-2 types of mini tarts with chicken
-mini galettes with chicken
-variety of mini quiches

-Mini Cream Puffs
-Mini Apple Cakes
-Mini Frangipane Tarts

Thanks!

ellen
06/02/10
Laura, this is primarily a DIY site for family and volunteer cooks, and this sounds like a pro catering job. I ask my readers to use the tables to prepare a first estimate and post it so I can look it over and assist. I also ask them to post the type of event and crowd, type of service(buffet, plated, etc), whether or not alcohol is being served, and the time and length of the event, as all these affect the amounts needed.
If you have 77 people, 16 of which are kids (12 and under), you can use 2/3 or 3.4 of the amounts for 100 on the site, depending on if you expect heavy eaters or a longer event.
Laura
06/02/10
Thanks Ellen,

The olives, fruits, veggies and desserts will be on a buffet, and the rest are going to be served by servers. The event will be around 4 hours long, most likely with some guests coming earlier than others some coming later. I was told people are going to treat this as a dinner.
There will be alcohol served.

I looked at your charts, but I have a question. Are they accounting for one item from each category ie: one salad, one meat etc.. or for instance on the fruit suggestions in planning for 100, do you mean 7 melons, 3 pounds grapes etc. if only having a fruit tray, or does this quantity account for having other items as well?

Laura
06/02/10
I was thinking of going with 5 items per person per hour, and that would be 1540 individual items. That would be about 90 of each item. They will be bite sized tarts and 2 bite crostini, salmon and gyro wraps.