Keep Ellen Cooking!
Support New Pages!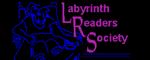 ELLEN'S KITCHEN
food amounts for square dancing party

Keith
06/01/10
Hi Ellen, We are having a party and would like to know what you think of our menu amounts. Its starts at 4:00 in the afternoon. We will have some speeches 30-60 minutes, and food and then some square dancing about 3 hours. There will be about 65 quest of which 30 are children.
These are the amounts we were thinking of for each quest.

BBQ Tri-Tip thinly sliced Meat 6 oz (for salad)
Romaine 3 oz
salad Toppings 1 oz (served separately)
Pasta salad 3 oz
Cucumber salad 2 oz
Hummus 2 oz
Artichoke dip 3 oz
baguette rounds 2 each
Pita 1 oz each
Total 23 oz per person
punch 6 gallons
water 3 gallons
Cupcakes 1 each
coffee
Keith

ellen
06/01/10
Hi, for the meal itself, this sounds good. However, I just advised a big square dance weekend, and what we found was, they wanted wet sweet things in between dances; watermelon, melon, tangerines, lemonade and iced tea. We had both regular and sugar free drinks, and you need this also. I would add4-5 gallons of liquids for before and during, and consider fruit trays.

You might have extra pita chips on hand, since you have several dips.

You want to add 10% on the cupcakes- some people will take 2...