Keep Ellen Cooking!
Support New Pages!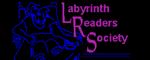 ELLEN'S KITCHEN
Your Parmesan Squares

Patty
05/26/10
Hi, I'm wondering if I can make 10 batches of your Parmesan cheese squares, Ellen, put the individual tubs of mix in the refrigerator at our venue, and then bake them there? They'd be prepared at 7 a.m., but not baked until, say, 7:00 for an 8:00 reception. THANKS in advance, and hope you got my snail mail :-)
ellen
05/26/10
You could do that, but these really do reheat well and you would have less trouble getting neat squares that way. Try it both ways and you see what you think.

You can slice little red or yellow cherry tomatoes in half and place them upside down per square for a decorative bit.