Keep Ellen Cooking!
Support New Pages!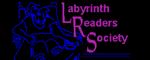 ELLEN'S KITCHEN
standup graduation reception for 400

Jane
05/20/10
Having mini BBQ sandwiches, fruit trays and nacho bar (that's mainly for the kids) pretzels and vegetable tray. AFFORDABLE SIDE DISH IDEA PLEASE!
ellen
05/20/10
Obvious choices are pasta or potato salad and/or baked beans. Of course you have to do forks.

Bit more pricey, but more interesting and no forks- corn cobbettes. Or a hot chip dip such as artichoke or spinach?