Keep Ellen Cooking!
Support New Pages!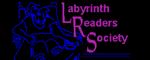 ELLEN'S KITCHEN
menu foe saturday party

vic
05/11/10
my menu ranch chicken grilled chicken breast 25 lbs
meatball /sauce 135 #
penne vodka 8- 10 lb
keilbasi and kraut 6 lbs plus kraut

2 6 foot subs
salads
coleslaw pasta salad and cucumber
desserts
cake cookies fruit

too much too little help!!

vic bayer
05/11/10
menu for saturday party 100 people 40 kids
do i have enough or not please fix amounts
ellen
05/11/10
Um, how many people all together, 140 or 100? Write back.
ellen
05/12/10
I do think you have too much- 135 pounds of meatballs is over a pound per person, and you also have other entrees.