Keep Ellen Cooking!
Support New Pages!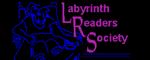 ELLEN'S KITCHEN
Wedding 175 people

PJ
05/01/10
the wedding is buffet style, 120 adults and 55 kids (this is allowing for extra as almost no one actually RSVP'd with numbers) Chicken leg quarters seemed to be the easiest. there are heavy eaters so I was going to allow 1 quarter per person and have 1/3 of it seperated for kids/people who only wanted a leg or thigh. Does this seem like a good amount? There will also be sausage, potato salad, baked beans, bread, chips, cheese dip, and vegetables. I also was wondering how to figure out the potato salad...I read how many gallons to serve but the one we are buying comes in 5 lb tubs. I can't remember how big it looked, is this a gallon? How much beans (they come in 177 oz cans) and how do you figure out velveeta cheese for cheese dip? Your site is great and thanks for the help!
ellen
05/02/10
Yes, the kind art of the RSVP is almost lost. If the kids are under middle school age, they eat about 3/4 of a serving as a rule.

You can use the plan for 100 page advice for weight of the chicken quarters- depending on the size, you may want to go by weight, not number. You want about 1 pound sausage for each 5 people. The 5 pound containers are usually 2 1/2 quarts- you could always buy one and measure it. Store bought is improved with the addition of fresh chopped egg, fresh celery and fresh mayo. The beans are about 3 quarts per can, they are improved by additions, as well.
You need 1/4 cup dip per person. On the side of the Velveeta box, it tells you how many cups per box (you may have to multiply the number of servings times the size of the serving). Then you will have the measure you need.

Janie Martinez
05/17/10
I am planning the food for my parents anniversary party and it will be about 150 people. how much uncooked brisket do i need to purchase?
ellen
05/18/10
Brisket is a fatty meat and shrinks. Allow 75 pounds raw for dinner size portions, about 60 for sandwiches.
TIFFANY
05/22/10
APPETIZER Wedding 200 people
Any suggestion for a bride on a budget. I have an extremely large family. I am inviting about 200 guest. I would like to serve appetizers ( thouhgt they would be cheaper). Do you have any suggestions? PLEASE HELP??? I can't afford a cater....
ellen
05/25/10
Yes. Schedule the wedding for 1 in the afternoon or 7 in the evening so the guests will eat before the event, they will eat about 1/3 less food than if you do 11 or 4 and they don't eat before the service. Read the article on wedding dinners for more about this. Appetizers are NOT cheaper if served at mealtime, because people easily eat twice as many when they are hungry and you will run out.

The article also discusses tea receptions, cake and dessert receptions, etc, and what times these are appropriate.

The cake is one of the single biggest expenses, usually runs about $2 per serving. Perhaps you have a family member or friend who might be willing to gift you this as your wedding present?

The least you can expect to spend, if you are very careful and have plenty of volunteer skilled cooks and servers to help, is about $10-$12 per person. Whether you like it or not, you have to keep the guest list to where you can afford this budget.

If you do have a meal, a Tex Mex theme with a fiesta mode is one of the least expensive meals.

You can email me directly using the contact link at the bottom of the page, or post again.