Keep Ellen Cooking!
Support New Pages!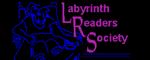 ELLEN'S KITCHEN
Rice and Pork Loin

ann
04/22/10
I'm planning a lunch for 125. What's the best way to cook pork loin? Can I cook or grill it the day before? Is it possible to make a rice pilaf in a roaster?

Thank you for this great website and for sharing your knowledge and expertise with everyone!

ellen
04/22/10
For best success pre-cooking and reheating pork loin, you need a recipe with a really good gravy or sauce.
Rice pilaf is easy to make in a regular roasting pan in the oven or in an electric roaster. I have several baked rice recipes on this site.