Keep Ellen Cooking!
Support New Pages!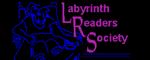 ELLEN'S KITCHEN
How much bar-b-que sauce will I need

LaDonna Edwards
04/21/10
How much bar-b-que sauce do I need for 12 to 18 lbs of meatballs? Feeding app. 100 people. There will also be 3 types of sandwiches, vegi tray,& fruit tray.Thank you for your help and all the advice on your site.
ellen
04/22/10
You need about 1 cup per pound.