Keep Ellen Cooking!
Support New Pages!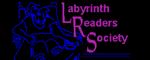 ELLEN'S KITCHEN
Wedding Reception on a budget

Casey
04/07/10
My fiance and I are getting married in Gatlinburg, TN. (Eloping)this summer and are planning a wedding reception for October with a summer theme; Hot dog and baked potato buffet with tons of topping options, cotton candy machine, photo booth, etc. We are catering the entire event including cake! Wish me luck! But I am worried about keeping all of the food warm until the guests arrive and what the best way to cook it all is? If I could get some feedback that would be great! We are a very laid back couple and want that to show through at our reception but the fiance is an artist so we want it to not look trashy or thrown together. We just want everything to look great and everyone to have a good time. Please help us, any suggestions are welcome!
Casey
04/07/10
Oh I forgot we are having around 250 guests at the wedding reception.