Keep Ellen Cooking!
Support New Pages!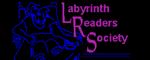 ELLEN'S KITCHEN
Bat Mitzvah Luncheon

Mara Goodvin
04/05/10
I am catering a luncheon for my daughters Bat Mitzvah 80-100 people. THe menu is
Pecan Cherry salad approx. 15 heads romaine
Pasta salads (2 types) 6-8 lbs total pasta
Egg and Tuna salad 7 gallons total
Bagels cream cheese 75 bagels
Lox 12 lbs.
bread for egg and tuna salads 12 loafs
tomato/onion capers
grapes
cheese and crackers
more desserts than any party would need.

Do my amounts seem on track? Please advise.

ellen
04/05/10
I would do 100 bagels if you think there might be 100 people, and I might go 16 pounds on the lox. Other than that, the ones you give quantities for look good to me; you will probably have some bread left over.