Keep Ellen Cooking!
Support New Pages!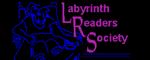 ELLEN'S KITCHEN
Fresh Veggies

Joan
03/24/10
Hi Ellen:

I need to cook a combination of fresh green and yellow beans, broccoli and snap peas for 40 people. How many pounds of veggies (fresh) do I have to buy?

Thanks for your help.

Joan

Joan
03/24/10
Salad
Hi Ellen:

I forgot to ask you about salad for 40 people. For a mixed green salad (romaine, iceburg, arugula, etc. with tomatoes, cucumber mixed through. How many lbs. of greens (only) will I need.

Thanks again!

Cheers.

Joan

ellen
03/24/10
Salad, see the plan for 100 page and use a fraction less than 1/2. For the veggie mix, allowing for trimming and loss in prep, 15 pounds total would be plenty.