Keep Ellen Cooking!
Support New Pages!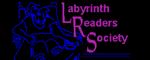 ELLEN'S KITCHEN
Bagged lunches for 175 people for 4 days

Belonda
03/12/10
I am working with a non-profit group to feed 175 people for 4 days bagged lunches. How much bread, ham or bologna, cheese, peanut butter/jelly will be needed daily?
ellen
03/12/10
Belonda, if you can't work with the tables on the sandwich event page, I need additional information. What else (fruit, cookies, carrot sticks, beverages, chips) will be included in the lunches? One sandwich or 2?

Write back.