Keep Ellen Cooking!
Support New Pages!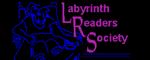 ELLEN'S KITCHEN
Home fried potatoes for 400

KJ
03/01/10
Doing a fairly straightforward recipe for home fries with onions on a flat top grill for a church function of about 400 people.

2 meats will be served with the potatoes, plus a vegetable. Just wanted to know: 1) How many pounds of potatoes to order (Idaho #2s); 2) How to calculate this for future reference.

Thanks in advance for any replies.

ellen
03/02/10
Here is the potato rule for 100 people:

53 pounds French fries
35 pounds for mashed, hashed, scalloped or boiled
Baked one per person, weight varies depending on size.