Keep Ellen Cooking!
Support New Pages!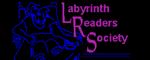 ELLEN'S KITCHEN
Room temp appetizers

Susan
02/14/10
I need a couple of Italian appetizers that can be prepared in advance and served at room temp. Also, I need to freeze several lasagnas to be served at a reception. Will they freeze better before baking or after?
ellen
02/15/10
Freeze the lasagnas before baking, but thaw completely in the refrigerator (NOT on the counter) before baking.

I would make marinated vegetables/ antipasto type relish platters and stuffed dates; or possibly my Italian spinach Parmesan bites for the nibbles.