Keep Ellen Cooking!
Support New Pages!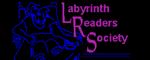 ELLEN'S KITCHEN
cookout

spottail4
01/19/10
i have been asked to hamburgers/hotdogs for about 200 people..
How much should I chsrge for cooking?
they are purchasing everything.how many hotdogd and burger would they need?
ellen
01/19/10
It takes at least 3 people working the grill to do this menu for 200 people, plus servers to set up, clean up and serve. What are you being hired to do?

For amounts, see the plan for 100 page, middle of the meat section.