Keep Ellen Cooking!
Support New Pages!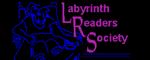 ELLEN'S KITCHEN
Continental Breakfast for 150

Joy
01/18/10
I am planning a continental breakfast for 150 adults. I plan to serve Assorted muffins reg. size, Assorted Doughnuts, reg. size and mini bages. Jelly, butter and cream cheese. Orange Juice, reg. coffee and decaf coffee and water. How many muffins, doughnuts and bagels will I need. Also how much butter, cream cheese and jelly.
ellen
01/18/10
Joy, see the breakfast planning page and the beverage planning page, and make and post an estimate, then I will be glad to check it for you.