Keep Ellen Cooking!
Support New Pages!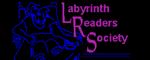 ELLEN'S KITCHEN
beef for carving station

letricia
01/06/10
what cut of beef is best for carving station for 300 guests
ellen
01/06/10
Prime rib or beef tenderloin, of course, is the juiciest and most tender; but a correctly cooked steamship round, thinly sliced, is also acceptable. Depends on the budget.