Keep Ellen Cooking!
Support New Pages!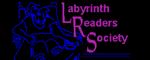 ELLEN'S KITCHEN
T-Fal Cookware? Other suggestions?

Gentlsong
01/01/10
Has anyone had long-term experience with T-Fal nonstick cookware? How did it work for you? How long has it lasted? How likely is the no-stick surface (interior) to scratch and/or start to rub off?

I am looking for a new cookware set since all my pots and pans (not T-Fal) now have the no-stick surface gradually disappearing. I am also going to be purchasing a smoothtop range in the near future so I want something that works well with that. Any suggestions are welcome. Thanks! :)

ellen
01/01/10
TFal does not honor their long range warranty. They will last about 10 years.

Before buying a smoothtop, read all the comments on the other threads.