Keep Ellen Cooking!
Support New Pages!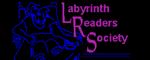 ELLEN'S KITCHEN
pork loin

donna
12/18/09
how long do you cook a 7lb. boneless pork loin in oven
ellen
12/19/09
Suggest you brine this first, here is a general discussion:
bbq.about.com/cs/pork/a/aa011803a.htm

Here is a good article for a roast, including brine. It is about 4 1/2 pounds, with 7 pounds you would increase the time 1/4 to 1/3 longer.