Keep Ellen Cooking!
Support New Pages!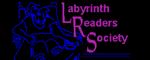 ELLEN'S KITCHEN
cooking Collards Greens (200) people

Ann
11/18/09
How many bunches of greens (collards) should I buy to cook for 200 people?
ellen
11/18/09
Check the vegetable table on the plan for 100 page, make double for 200. Collards are my favorite greens.