Keep Ellen Cooking!
Support New Pages!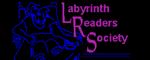 ELLEN'S KITCHEN
Christmas Open House

Elise
11/14/09
Hello! I am coordinating the planning of a Christmas Open House for my department. We are hosting it for the first time. We are expecting roughly 100 people and it will run from 11 - 1. The following are the dishes that the committee would like to serve. I have people helping me prepare the dishes, but I am responsible for organizing who brings what and how much. Could you look over the list and tell me if I've done a pretty good job with estimates? Have any suggestions? Thanks so much!

Chicken Tenders w/dip - we will purchase 2 lg party trays(from Walmart) that serve 28-30 and 2btles each of honey mustard adn bbq sauce
Cocktail smokies - 12 lbs
Sweet and Sour meatballs - 12 lbs
Vege Tray(not real popular here) w/dip - use your guide for 50-60 people
Fruit Tray w/dip - use your guide for 500 pcs
Cheese tray - 11 lbs misc cheeses (too much?)
Pasta Salad - 5 lbs pasta w/ 8c veges & 3 blt italian dressing (not sure how much it yields)
Italian Bean Dip (cold) - 9c
Spinach dip (cold) - 8c
BLT dip (cold) - 6c
Buffalo Chicken Dip (hot) - 9c
Broccoli Dip (hot) - 8c
Chipped Beef Cheeseball - 2 balls
Misc dippers-ritz, wheat thins, scoops, tostitos, bagel crisps, hawaaiin bread pcs
Chicken Salad Finger Sand.-appx 150 (very popular)
Pimento cheese sand-appx 75 (not real popular)
Tuna Salad sand.-appx 100
Miniature pound cake slices - 1 recipe
Miniature banana bread slices - 1 recipe
Chocolate chip cheeseball served with graham crackers - roughly 5c (3balls)
Coconut butterballs - 50pc
pecan pie minimuffins - 75pc
Peanut Brittle - 4 lbs
Lemon Drop Muffins - 100pc
Cold punch - 4 gallons
Hot Apple Cide - 3 gallons
Ice Water

ellen
11/14/09
This looks like plenty, even if everyone comes hungry (which they will in this time slot). Have some of the cheese in slices.
I would add dinner level coffee service (see my beverage planning page). I might do a fruity iced tea instead of a sweet punch.
Put the chicken tenders at the end of the table or they will get scarfed up.
Consider having the sweets and desserts on a separate table.
Elise
11/14/09
Great! Thanks so much!

On another note, I am making Rotel Chicken Spaghetti for a group of 75 college students this week. The recipe calls for Velveeta cheese, but I hate having to use that processed stuff! Do you think the basic cheese sauce you use for the macaroni would be a good substitute for the velveeta? Or would it make the texture to dry? And, do you think the casserole would still freeze well with the substitution?

thanks,
Elise

ellen
11/14/09
It would be fine, as long as you use flour and not cornstarch for the sauce.