Keep Ellen Cooking!
Support New Pages!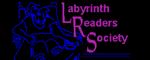 ELLEN'S KITCHEN
Sheet Cake Cheesecake?

Hailey
09/25/09
Hey Ellen, is it possible to make a cheesecake in a 9x13 pan? Do you know a receipe you can point me to? I need alot of cheesecake and prefer to make it in the sheetcake pan,but am not sure how to go about it. Thanks,Hailey.
ellen
09/25/09
Yes, but you know it doesn't taste the same in squares as in wedges, right?

It makes a thinner square, you can't do a thick cake in a 9x13.