Keep Ellen Cooking!
Support New Pages!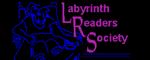 ELLEN'S KITCHEN
Modify quantities for kids?

Michal
07/13/09
We're having a father/daughter day at camp.
50 Dads, 70 girls ages 8 - 11, 25 women (145 total).

We're having meatball sandwiches and hot dogs. If this were all adults I'd figure 165 meatball sandwiches and 150 hot dogs. How does having so many girls affect my numbers?

Thanks!

ellen
07/13/09
I would estimate this as if 120 regular adults or so. Girls this age eat about 3/4 what and adult woman eats.