Keep Ellen Cooking!
Support New Pages!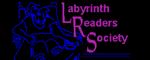 ELLEN'S KITCHEN
flour substitutions

bev grush
02/24/09
anybody ever hear of " ever root " as a flour
substitution for thickening? to eliminate gluten! ?
ellen
02/28/09
I think you mean arrowroot, a floury ingredient very similar to cornstarch which is used for some specialty cookies in place of flour. No gluten.