Keep Ellen Cooking!
Support New Pages!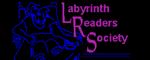 ELLEN'S KITCHEN
Serving a spiral ham

Mary Pat
02/18/09
How many pounds of ham will I need to serve 25-30 people if it is spiral cut, bone in? Thanks!
ellen
02/19/09
I like to allow 8-10 pounds for each 12 people. This gives plenty, even for buffet service.