Keep Ellen Cooking!
Support New Pages!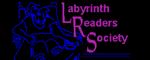 ELLEN'S KITCHEN
Fresh Greens beans..

Kim
02/18/09
How many pounds of fresh green beans do I need to feed 140 people????
ellen
02/19/09
23-26 pounds ready to cook for each 100 people. Add a few pounds if you buy them with tips and strings that you will take off.