Keep Ellen Cooking!
Support New Pages!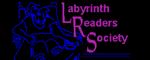 ELLEN'S KITCHEN
Williams-Sonoma stainless steel pot on ceramic

John M.
02/15/09
Hi all, have been looking over this website, very good information. Anyway, we just got a GE dual oven ceramic top stove not too long ago. My wife complained that it "can't boil water". We had an electric coil stove before that had no issues. To root cause this I used one of our emerilware pots, non-stick black flat bottomed. This boiled water with NO issues, nice hard rolling boil. The Williams-Sonoma pot can barely reach a boil. Putting a lid on helps, but remove it and it drops to small bubbles. The bottom is perfectly flat.

I guess we bought this about 11.5 years ago. It had two levels of steamer baskets in it and we must use that thing 3 times a week. It also says "Kim/Korea" on the bottom as well as 18/10 stainless steel.

Anyone have any idea what might be in the base of this(very thick base) thing that won't allow it to be used on my ceramic stovetop? We're disappointed that we're going to have to find a replacement for this old family workhorse.

John M.
02/15/09
Nevermind, think I found my own answer. While it appears to be perfectly flat, putting a straight edge on the bottom shows that it's not as flat as I had thought. Apparently it's just not flat enough to not boil water on my ceramic top.