Keep Ellen Cooking!
Support New Pages!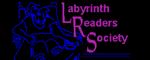 ELLEN'S KITCHEN
Brown Rice in Roaster

Kirsten
01/30/09
Greetings!

I have been freezing our leftover brown rice as part of OAMC with great success and I am wondering if anyone has done brown rice in quantity in the roaster. I see that white rice works fine, but what adjustments would you recommend?

Thanks!

ellen
01/31/09
The only difference is instead of bringing to a boil and turning down immediately, you bring to a boil and boil 8 minutes, then turn down.