Keep Ellen Cooking!
Support New Pages!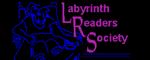 ELLEN'S KITCHEN
Using okara in impossible pies

Kristie
12/30/08
You have a note that says to substitute toasted okara for coconut in any impossible pie recipe.

I cannot find coconut in any of the recipes.

Is this supposed to be substituted for the baking mix??

Thanks,
Kristie

ellen
12/30/08
No, some folks add coconut to the sweet pies and toasted okara is a high protein, low fat substitute.