Keep Ellen Cooking!
Support New Pages!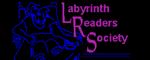 ELLEN'S KITCHEN
Buffet Dinner for 235

Leslie
12/05/08
We are planning a dinner for 235 people the menu consists of Pot Roast, Turkey, Ham ,mashed potatoes, string beans salad
rolls and carrot cake can you please tell me how much of each that we need?
ellen
12/05/08
This is a relatively tough estimate because you need to have enough of all to give everyone their first choice on their first trip through the buffet, so you nee more meats than you think. I would estimate 4 ounces ready to eat beef PLUS three ounces ready to eat turkey PLUS 2 ounces ready to eat ham per person.

There is a beef yield table on the roast beef page and a turkey yield table on the turkey section to help you figure how much that is, raw, bone in, etc; I can't do that for you as you do not specify cuts of meat. The ham, you want about enough for 90 people, see the plan for 100 table.

The basic catering principle here is, people eat more, and some of each, when there is a choice of desirable meats.

By the way, you need 4 serving lines (two two sided table lines just the same both sides) to serve this many people in a timely fashion.

melanie
01/18/12
Buffet Dinner for 250
I am planning a dinner for 250 people, the menu consist of fried chicken, baked chicken, mixed vegatables, rice, potato salad, rolls, can you tell me how much of each I will need?
ellen
01/18/12
Melanie, you can figure this yourself, using the plan for 100 tables. Plan on 2 pieces of chicken per person, about 60% fried.