Keep Ellen Cooking!
Support New Pages!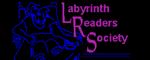 ELLEN'S KITCHEN
messed up truffle recipe

gsbeans
11/27/08
Added strawberrys to a cream cheese mix, when we should'nt have. cheese mix was supposed to mould arould strawberrys. how can i stiffen up the now, pudding loose pudding like mix, to use as a tart filling-or something else??? HELP
ellen
05/18/10
Add eggs and bake like a cheesecake on a crust? Beat in no-cook pudding mix?