Keep Ellen Cooking!
Support New Pages!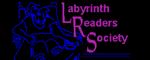 ELLEN'S KITCHEN
baked potatoes

Stacy
10/08/08
We are having a baked potato bar today at work. We are cooking probably 10 lbs of potatoes and cooking them in a roaster plugged in. The person that cooked them put them in the roaster at 4pm the day before, wrapped them in tin foil and cooked them overnight at 200 degrees and then turned them up to 375 at 8am today. Is this okay? Will we be okay? I'm concerned.
Thansk
ellen
10/08/08
For 10 pounds of potatoes? So not necessary. See the baked potato bar article, button at the top of the main cook talk page.
Claude
07/08/10
Thanks for the info.